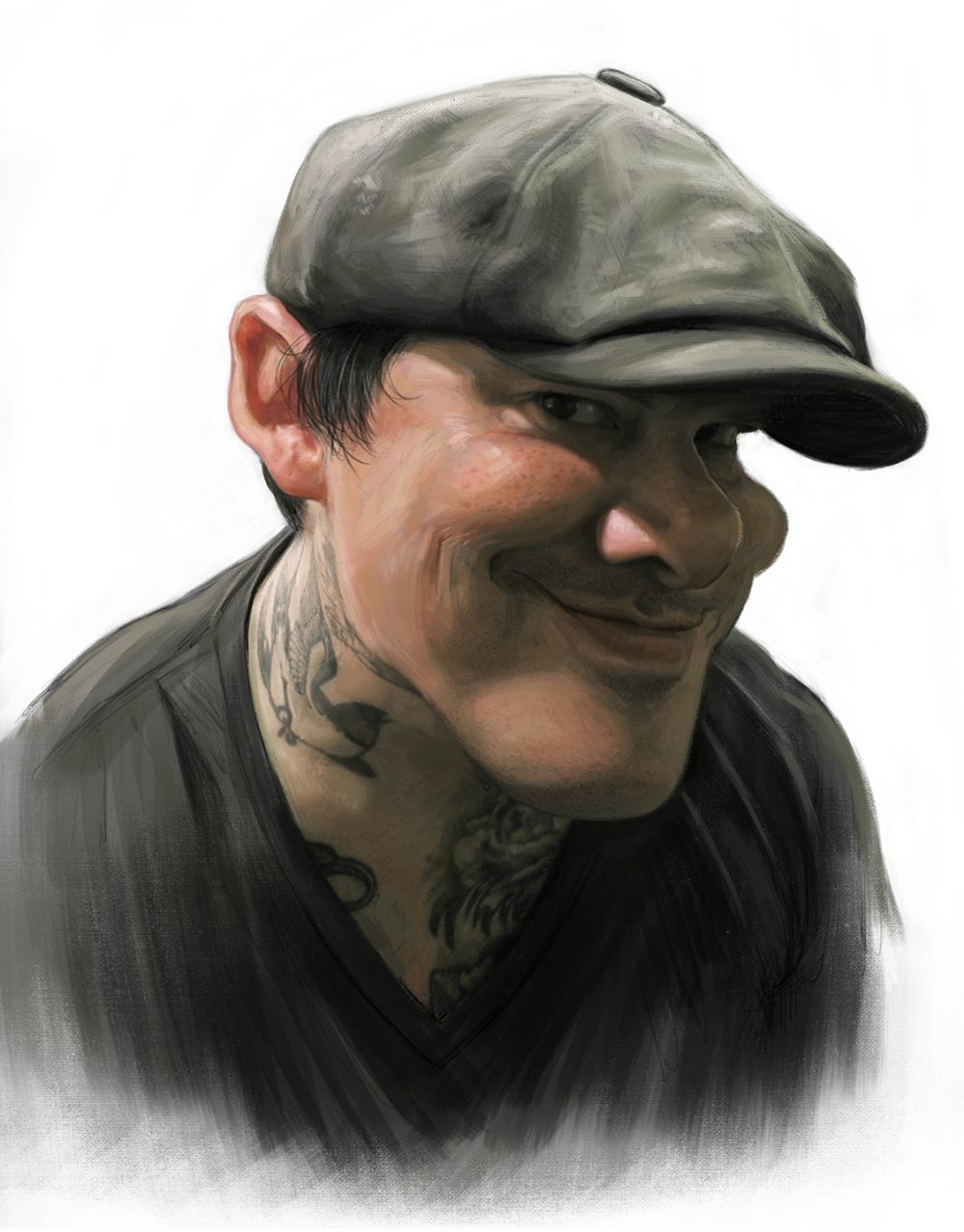 Jason Seiler is an illustrator known for his caricature and realistic portrait paintings which have been featured as covers and interior pieces for TIME, Rolling Stone, Sturgill Simpson's album cover, "Metamodern Sounds of Country Music", Billboard, MAD magazine, Politico, Pop TV, US Postal Service, Son Little's album cover, "Aloha", The New York Times, The New Yorker, The Wall Street Journal, Sports Illustrated, GOLF magazine, KING magazine, Revolver, Guitar Player, The Village Voice, Disney, The New York Observer, New Line Cinema, Universal Pictures, Aardman Animation, and Sony Image, among many others.
Jason has had the honor of painting Time magazines coveted Person of the year cover two times, Pope Francis in 2013, and Joe Biden and Kamala Harris in 2020. His work has been exhibited several times at the Society of Illustrators in New York as well as at the Society of Illustrators West, where he was awarded the silver medal for his portrait of Elvis Costello, as well as The Patrick Nagel Award for Excellence for his Painting  "Mother Can you Spare a Room", for The Wall Street Journal.   
Jason also worked with Imaginism Studios as a character designer on Tim Burton's, Alice In Wonderland, helping to create such characters as the Red Queen, the Tweedles, the Bandersnatch and more.  His work can also be seen in the animated movie "Escape from Planet Earth"  And most recent, Jason painted background paintings for Disney's upcoming film, "Disenchanted".
Book covers illustrated by Jason Seiler:  "They Called Me Mad" by John Monahan, "Enemies of the People" by Sam Jordison.  "Trumpicana" by Presley Acuna and Kendall Smith.  "The Seven Deadly Virtues". "The Dadly Virtues", and "The Christmas Virtues", by Jonathan V. Last.  "Jefferson's Nightmare" by William O. Joseph.  "Count Zero" by William Gibson.
Jason has released three of his own books, "Caricature, the Art of Jason Seiler", 2007,  "SEILER 2008-2009", and "The Complete Artist", 2014.
Last but not least, Seiler has been an art instructor for several years with Schoolism.com the online art school created by Imaginism Studios in Toronto, and he is the host of his weekly art podcast, Face the Truth!
Follow this link to learn more about Seiler's book
Follow this link to watch a short documentary filmed by Adobe.
Follow this link to watch and hear Jason's presentation for The Adobe Max conference.