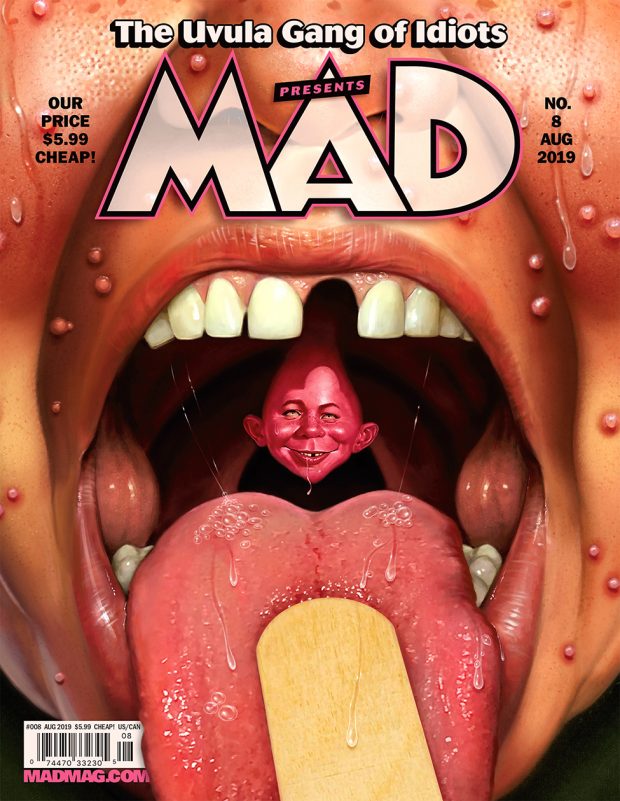 This is super exciting for me personally, as I have been dreaming of painting a cover for MAD since I was 10 years old. I had such a blast working on this piece.
When drawing and painting Alfred, Out of respect for the amazing artists who have drawn or painted Alfred before me, I felt a responsibility to get it right. 
Shout out to Normal Ringo, Kelly Freas, Jack Davis, Mort Drucker, Richard Williams,
Tom Richmond
,
James Bennett
,
C.F. Payne
,
Roberto Parada
, Mark Fredrickson, and more recently 
Chris Wahl
,
Jason Edmiston
.
The most interesting challenge with this one was that as far as I know, Alfred hasn't ever been depicted with his mouth open like this.  So it was a bit of a challenge keeping the likeness while pushing his face in a way that wasn't done before.  I am so honored that I was asked to do this cover, one more childhood dream accomplished!